Web Design Portfolio
If you are a small business in the Ukiah, California area, ask about a reduced cost web design package. Email me for details.
Website Design
Here are some examples of my web design capabilities. They include commercial websites, personal website, and even some web design work done for free.
Green Garden Supply. Garden supplies for Mendocino County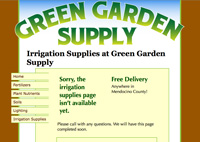 Vigilant Designs. A site for Flash games. Note: this site is still being calibrated for Internet Explorer.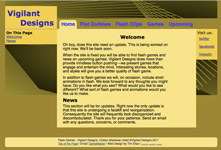 Five and a Half Girls. A site for the YouTube show.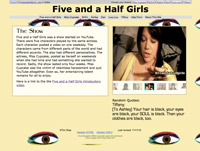 Photography website (using Flash). This is a very basic portfolio site.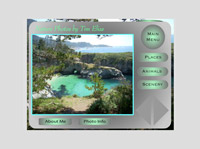 Using WordPress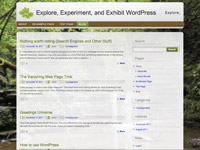 Note: This site is currently being renovated. It will be back soon.
Web Designer Site (project). I liked some of the style of this project. There are so many ways to present information.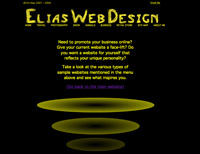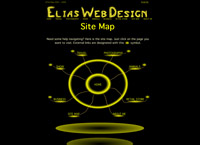 I am also preparing some simple templates that could be easily adapted to your business. They are set up just to create a web presence but can be modified and expanded to meet your needs. For now, take a look at some very basic website examples:
Stylized Example 1. Based on trends and customer requests I came up with this example. The content is simple and the style is basic, however it does give an idea of what is possible.

Machine Shop Example. Sometimes just having your own website gives your customers the basic information they need While projecting a professional image.

Pet Shop. This site has little functionality but adequately demonstrates the possibilities.

Pet Projects
Here are a few sites I created just for fun.
Servals Website. A little informational website. It's pretty simple but looks nice.

Yosemite Website. This one has features like an image that has links within it. Some animated buttons, and some really nice images.

Today's Special
Small businesses qualify for a low cost web design.
Side Dishes
Some software I'm familiar with typically used for some images and text for websites as well as for print include:
Flash
Photoshop
Illustrator
InDesign (mostly used for print)